Identify You Identity
4 Simple Reasons Why Most Won't Make It Big in Blogging!!!
Thirty-six percent of people prefer list-based headlines.
Like all the big Bloggers, I don't have a six-figure job which I quit, like all the big bloggers I don't type 10k words per day.
Should I start a blog?
Well, I am a beginner trying to learn to write. In-fact, English is not even my first language, I am just tired of reading and hearing the same sad stories, the same blogs about how to do this or how to do that and be successful.
"Orbit Media survey results found "How-to articles" are the most published content format".
A few years ago, everyone was saying to do digital marketing, where are all the self-help gurus and all these digital marketing gurus now, they never really helped anyone.
I just tell myself that Don't EVER start a blog.
Don't do it because I might fail. "Might and not will"
I feel like a bird stuck in a cage with the door of the cage open, moreover, I am too lazy and don't really have to take action, Action is courage, I am happy to be a part of the crowd (Conformity keeps me secured).
I drive a 2020 Bentley; I have money so I don't have to do anything, just go with the flow except conformity or fear will keep me away from all that I can be, it will keep me where I am right now and not let me move towards my dreams.
"I'm not where I need to be But Thank God I'm not where I used to be".
Only if I Steady my mind by connecting with my inner self and understand how my thoughts and emotions affect my mind. I will have the courage to act.
Wait… don't leave.
Read this. Seventy-three percent of visitors' skim rather than read the blog post thoroughly
At Least read this so it can increase your knowledge…
How many blogs exist today?
There are over 1.7 billion websites on the internet today. And it's estimated that over 600 million of them have blogs. Over 34% of all websites use WordPress as their content management system, and it remains the fastest growing blogging platform.
I agree that starting a blog and growing it is the practical way to learn more about the technology of the future, i.e. Digital Marketing and writing especially content writing, and soon personalized content writing will be the way to compel people to take any action.
"We need to sell "dreams and desires" for anyone to take any kind of action.
But have you asked yourself any action taken for a dream or desire is it really an action or a re-action"?
How many people have been successful in writing/Content Writing/Blog?
Very few.
How many people are blogging?
According to Statista, the number of bloggers in the United States will reach 32.9 million users by the end of 2020, and thanks to Corona, there will be even more people like me who just started blogging.
Convert Kit found that 69% of bloggers were in the 25–44 age range, and 23% were Forty-five or older.
How many blog posts are written every day?
Over 2 billion blog posts were published worldwide in 2018. That's 5,760,000 blog posts per day, and 4,000 blog posts per minute.
Want to see the live data?
Head over to Internet Live Stats to see how many blog posts have been written today.
Bloggers using the WordPress.com platform, produce about 70 million new blog posts, and receive Seventy-seven million new comments each month.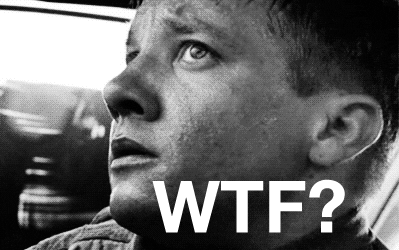 Look, a blog is the best way to learn how to do one-page optimization, content marketing, social media marketing, link building, list building and even running paid ads, affiliate marketing, you tube and much more…
But there is one (enormous) blognormous problem. My innovative word…
For blogging to succeed, I need to write, and that's where I struggle.
I am a person who likes short-cuts. I did well in digital marketing, but I had to go talk to potential customers (I might be a salesperson but blogging Nah!) and let the guys (Outsourcing) handle all that digital stuff. The ads of FB, Google, SEO, SEM, and Re-Targeting and a lot more for a group of people.
I must remember that short-cuts have never helped me in the past and never will, I must take baby steps and forget about the past and not worry about the future, just keep on moving ahead.
So, what happens when I start a blog without being comfortable with writing?
Anxiety and Stress takes over my thinking patterns: I must reduce my stress and anxiety by learning to respond thoughtfully, rather than react reflexively, to the things that happen to me. (I call that Reactive Intelligence)
Reactive Intelligence is only possible in present, while making goals for the future and forgetting the past. NOW IS ALL THAT COUNTS!!!
Now I have a website, got it hosted. Still haven't done much keyword research and now trying to collect the top keywords to focus.
And then I sit down to draft a blogpost/ article.
Waiting. Thinking. Words aren't coming.
Panicking, I am going on a browsing trip looking for inspiration. I am also posting the question on distinct groups/ Quora. I am also watching a lot of videos.
Somehow, I have managed to put together some words and written a couple of hundreds of words.
And when I read my blog, it feels awkward. I go back to edit and improve it. When I feel slightly better, I publish it.
And then thinking and waiting again. Anxiously!!!
No one visits my blog/article.
I share it on FB groups asking for feedback and comments.
A few visit the blog, say a word or two about it to maintain social etiquette, and try not to offend me or sometimes encourage me.
I feel a little better.
2. Quick Results: I am responsible for my life, all the actions I have taken have led to where I am today, I am Soo thankful to be in the USA.
"Patience is the companion of wisdom & Impatience is the bestie of grief"
Quick results lead to self-doubt and self-doubt leads to questioning our own skills and actions. I completely trust my actions and deserve the results.
I am not looking for quick results, I am learning. The journey is the result.
Why Blogging and why now?
What do I gain from writing articles?
Will I become successful?
My Purpose: Blogging keeps me sane; I am an alcoholic.
Just like ashes cover the red-hot embers of coal in a bar-b-que, our desires cover the knowledge/ wisdom within us.
Drafting articles helps me to stay away from alcohol, and at the same time it helps me to share my knowledge and learn more.
I lived in a temple (India) for 1 year it's a Buddhist Temple, I have learned certain things which not everyone knows, and I could share.
The average reader only spends 37 seconds reading an article or blog post.
I will write another post.
And The cycle repeats. Now I am running my life instead of my life running me, I can master my emotions. Slowly Temperance is setting in.
But after a week or a month, I don't see it going anywhere.
My blog isn't becoming popular. My writing isn't improving. My rankings haven't changed. I am not building a list.
Now I am going back to watching videos and reading blog posts in search of the tip or trick that can change the situation.
But nothing can happen unless I fix the writing problem, my writing will only fix if I fix my attitude. I need courage to fix my attitude.
That's why I shouldn't start a blog before I learn to fix my attitude.
Now imagine… U should too…
Does life happen to you or life happens for you?
I have to go against what I believe everyone expects, Am I dead debris that swims with the stream, am I a leaf which can be blown to any direction with the wind, or I am an individual, and not a herd, I am not a collective mentality; I am a separate and unique mentality/identity.
Life will happen for me, not to me.
3. Not working hard: At the starting of this article, I said that I am lazy. Taking no action leads to re-action towards my circumstances. So being lazy is not an option for me. Being reactive is back to drinking, Now, I will make a conscious and deliberate practice to work hard, change is inevitable.
If you are still reading this, then it is obvious that my words are capturing your attention.
Am I able to paint a picture? (Dead Debris and the leaf) and as they say a picture is worth a thousand words.
I am working on my writing skills and I guess I have reached a level where I can write 1000+ words on any topic.
No one is a born writer. The skill of writing must be acquired.
Every prominent writer has learned to write better. Just like I am doing.
I am learning how to write, the mistakes I make are the steps of the ladder, but I can only make a limited amount of mistakes before my ladder completely crumbles, so I have to get a mentor to guide me.
Mentors are good as I can learn from their mistakes, choosing the right mentor is a crucial decision.
I am trying fresh ideas and prompts, etc., and have excellent knowledge about the topics I love to write, and people might just relate to them.
So now I have drafted an article after 2 months. BUT…. There is always a BUTT.
4. Distraction/ Mind-Wandering: My mind wanders a lot and really a whole lot, it is estimated that Humans on average spend up to half of their waking hours mind wandering, to the contrary mind-wandering has its pros too.
I am getting comfortable writing; I confidently pick a topic and write the post.
The post has come out well, at least I think it has come out good. Now I will publish it and share it among the groups asking for the feedback.
It surprises people that the post has come out great. I am getting positive feedback and comments. If the content connects with my audience, they will even share.
Blog posts are among the most shared content online.
I'll write another post.
How many blog posts should I publish a month?
Orbit Media survey revealed that bloggers who do publish daily are more likely to report "stronger results" than bloggers who publish several times per month
I am getting traffic and visitors.
I am feeling better and confident and take it to the next level with concentrated social media efforts and paid ads.
I will keep on learning the concepts, especially now because I will apply them to my blog.
Can you see the difference?
I am increasing my scope to make change by cultivating attitudes that empower me to act (like clarity, compassion, and gratitude).
That's why I shouldn't start a blog until I learn that life happens for me…
That's why I wouldn't make it BIG Articlogging until I learn to be resilient so that I am less buffeted by circumstances I can't control — and am therefore calmer, happier, and better prepared to help others
This articlog (Article + Blog) was made possible: All the stats come from this blog, the rest is googled, Oh! Now I use MS. Edge, well more than google.